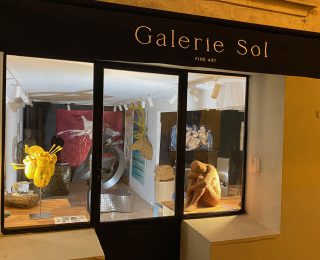 Galerie SOL is a veritable talent-spotter, showcasing an exquisite selection of paintings, sculptures and furniture. The gallery features the monumental sculptures of Patrice Racois, as well as those of other carefully selected talented artists. The works exhibited at Galerie SOL offer a diverse range of styles, techniques and concepts, captivating the senses and stimulating reflection in every visitor.
At the heart of Galerie Sol's commitment is the promotion of contemporary art and support for artists on their creative journeys. By providing a platform for exhibition and promotion, galerie SOL actively contributes to the recognition and development of emerging artists, while offering art lovers an immersive and inspiring experience.
A visit to Galerie SOL is much more than just an art exhibition; it's an artistic experience in its own right, where beauty, creativity and passion meet to awaken the senses and nourish the soul.