Marie Allain
On the heights of the village of Saint-Tropez, not far from the sea, the hotel Ermitage is the permanent tribute to the fifties in a pure glamrock spirit.
The refrains of chic-bohemian, soft-rebellious atmosphere, enfranchise codes.
Here, existence is a kind of miracle, everything makes sense to be lived.
Each moment bears witness to the spirit of an era full of laughter and daring by the sensual roundness of lines and objects.
Totally glamorous and cinematic devil, more than a place, more than a hotel, it is a book left open to this mythical enchanted parenthesis.
Optimism, beauty, elegance, freedom, the Ermitage preserves this feeling of a new way that defines this era; among the most creative and visionary.
Katia Jeager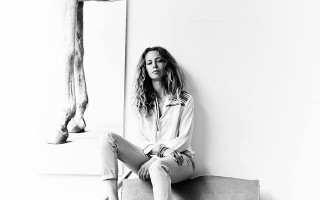 Monumental

Sculptures

Art-design

Painting

Photography

Sculpture monumentale

Visual-art

Other