Lars Zech
Sculptor,
the manifold movements of them are inimitable and shows the special way of growing. The power of the wood is reflected in surprisingly moved sculptures.
"Grand in scale, austere in demeanor, the bowls of Lars Zech venture beyond the realm of the vessel. This artist is rooted in the natural world that inspires him: His atelier – a year-round campsite devoid of house and heating but equipped with power and water – sits at the edge of Germany`s Black Forest.
Zech discovers his bowl shapes inside the trunks of trees cut down due to disease,age, or weather damage.Some of them are 300 years old, and he sees giving the trees new life in bowl form as a way of reviving the strength, energy and majesty that they once possessed.Zech`s largest piece, made from a single block of oak and measuring 51 inches in diameter by 31 inches high, represents a natural progression from the oversize orbs he previously sculpted.
The average bowl is 30 inches across, made from bleached ash, beech, elm or oak.Besides the bowls, the artist creates wall sculptures and furniture, such as oak stools with an oiled-treated fire finish that makes them weather- resistant."
Text: Interior Design: issue 04/2007 –  Karen D. Singh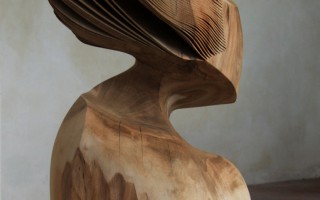 x
Fan moving portrait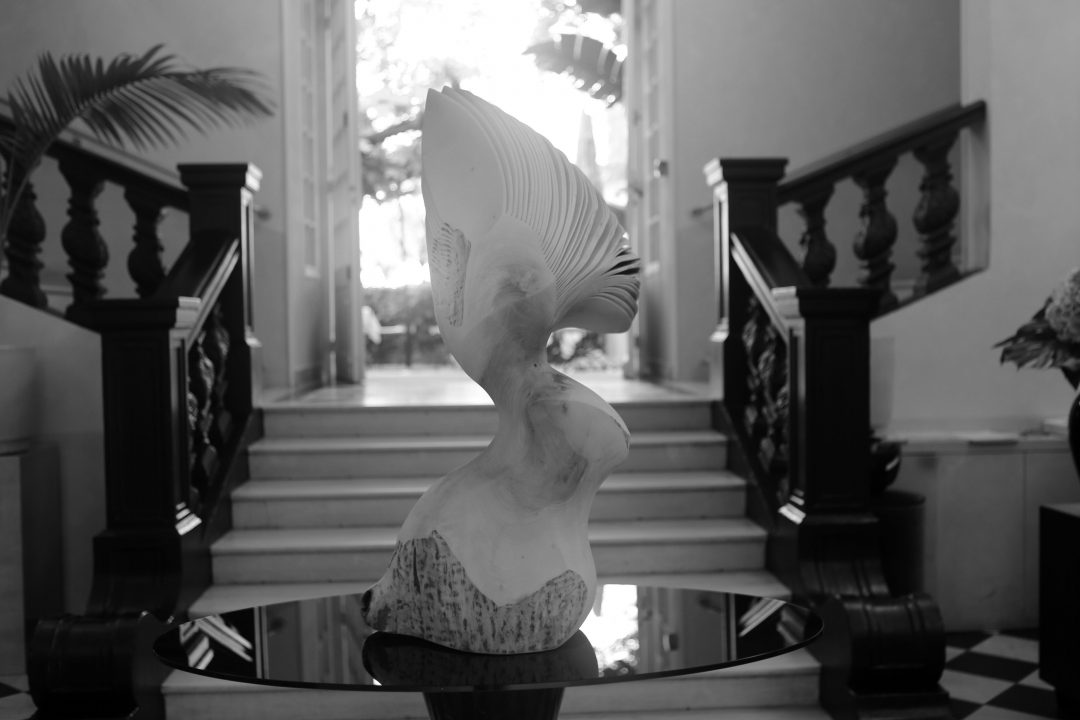 Lars Zech
Fan moving portrait
— black walnut: height: 110 cm / 43 inches
Sculptures
x
Fan moving portrait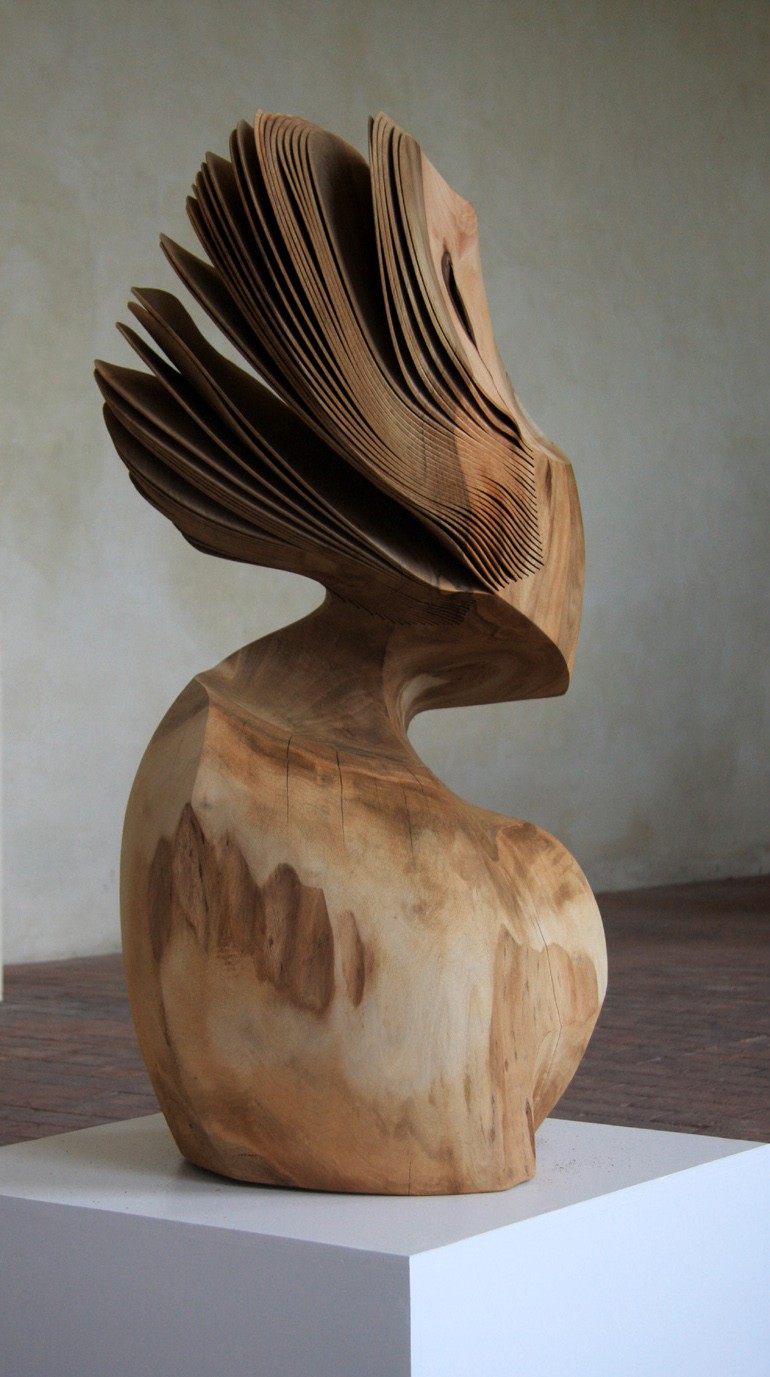 Lars Zech
Fan moving portrait
— natural walnut: height: 130cm
Sculptures
x
Fan moving portrait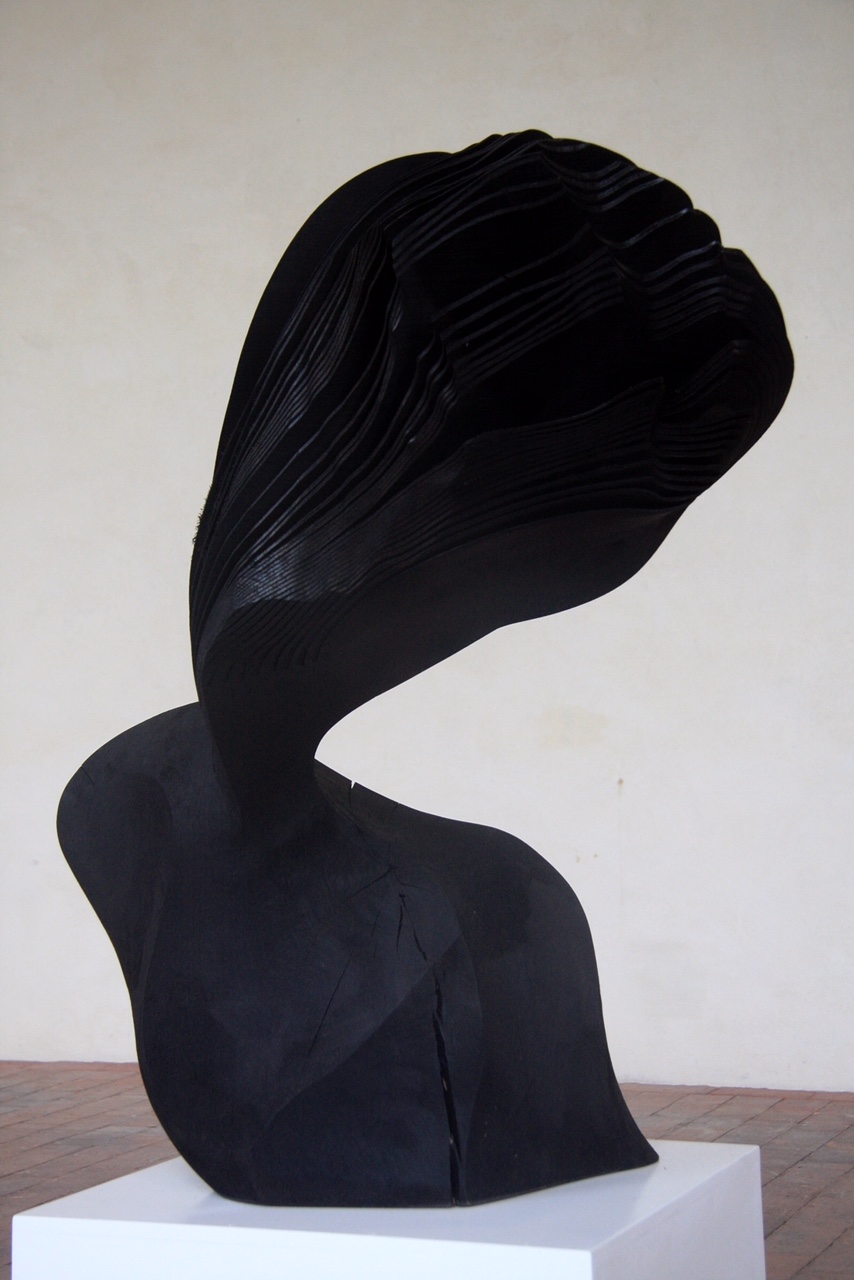 Lars Zech
Fan moving portrait
— black walnut: height: 120cm
Sculptures